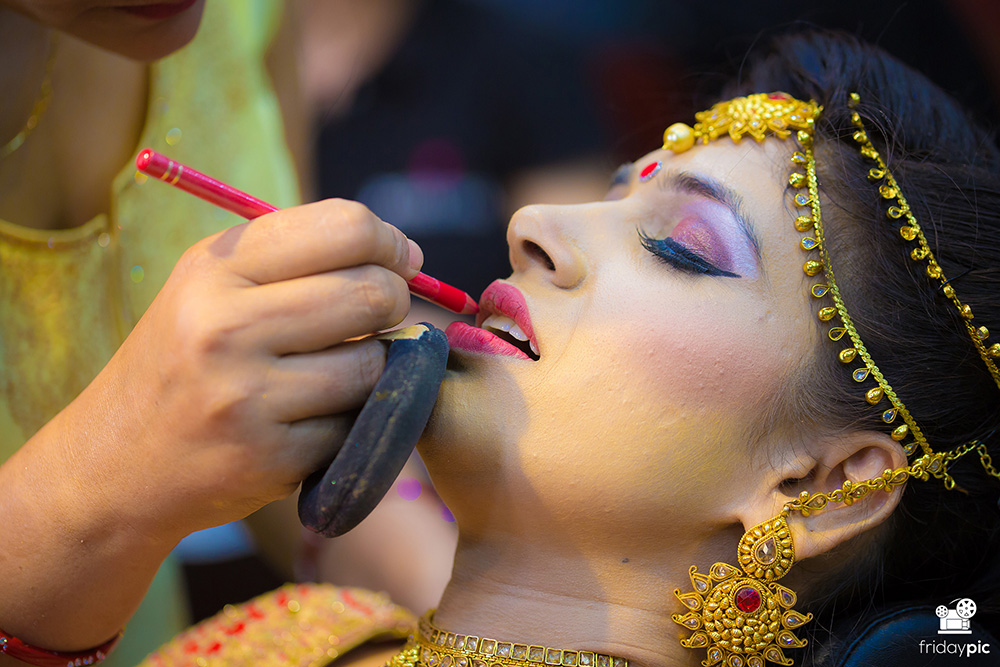 I love this part of the story. As you arrive on the destination, wherever the bride is getting ready you are totally unawareas to what's in store for you, because trust me,it would actually at times end up for the biggest of the opportunities of the event.Well, if it's at a house I knock on the door and wait, if at a hotel I ask Reception to ring up to see if they are ready for me but all the time wondering what mental state everyone is going to be in. It has also been observed that at times,the most chilled out bride at meetings might be seen in a mad panic over some detail or other, people might be running late and you are the last person they want to see or everyone might be so relaxed that it's hard to get a sense of excitement or anticipation into shots. And.that's what the challenge is,whatever people are feeling it's the start of the story and really important to set the tone for the day ahead and get some good images in the album straight away.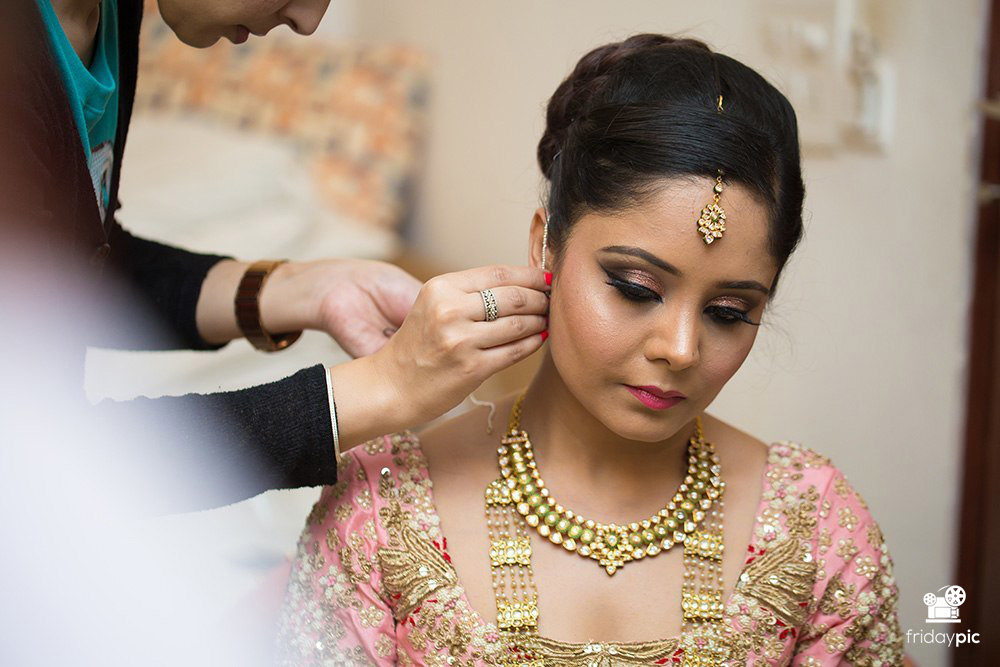 Sometimes I find it hard to get going – I like to get into a flow through the day and how I start seems to be crucial. On entering the room where the bridal party is getting ready I try to introduce myself to everyone and let them know the type of photographer I'm going to be throughout the day – 'Just keep on doing what you are doing and for the most part ignore me. I'll just lurk around and get a few shots(basically trying to explain candid photography). Oh, and chuck me out of the room if you need to change', that sort of thing.Now ,that becomes a moment when i keep on wondering if i would be missing out on my shots which i could not capture all this while.!!!!
The first thing I do when entering a room is look at the light – where is it coming from?, how much of it is there?, what is the quality of light like? (Is it a room full of horrible downlighters blazing away? Is there a window with lovely soft light streaming through?),because it's one and only thing that will impact the quality of our shoot hence, this tells me where I need to be to get well lit images and what my background is going to look like.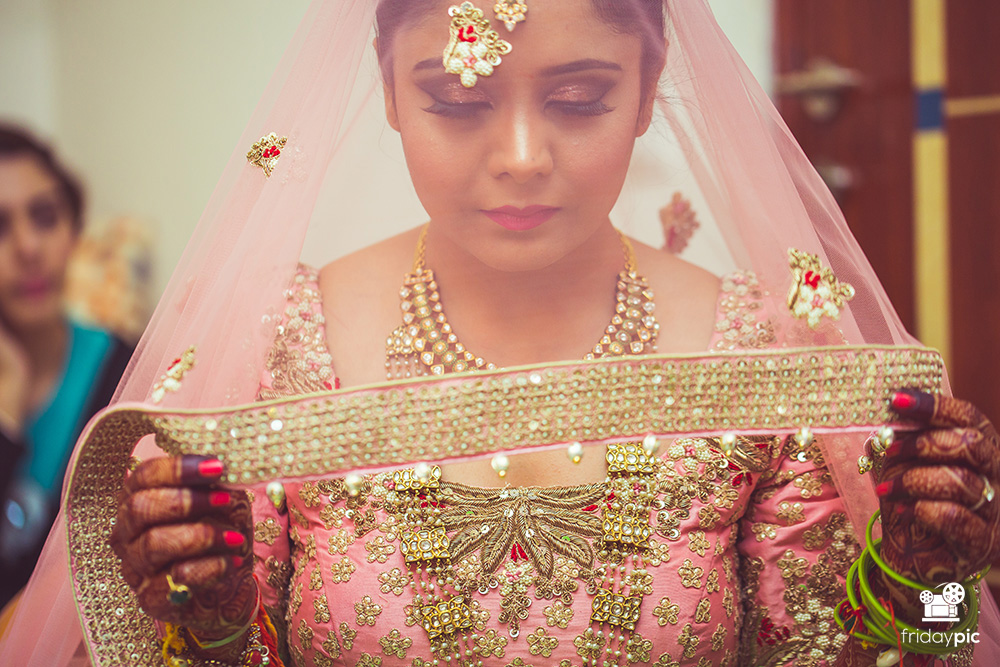 I'm going to take a moment here to lay out my feeling on how much interference I allow myself as a photographer. Whatever the surrounding conditions would be ,following my work ethics,I never alter anything in a room or ask anyone to move to a better position or even into the light – I just mellow up the things as they are . The photojournalistic or reportage approach is 'style' of photography to me and one I really enjoy BUT I also have to serve my clients to the best of my ability, make the best images I can. I now will tidy up a background by moving things out of the way, suggest that certain things happen in certain places ('Can you get into the bridal dress over by this window', 'Stand here to help put the necklace on' etc.) and if timings are crucial for me to say get to the venue even suggest when a bride gets into her dress so I can tell that part of the story as well as catch everyone arriving at the venue because being a photographer,it is really important for me to be at the right place in right time.
I'm setting the stage for things to happen but not dictating what happens. The shoot will till flow naturally but I would take all the opportunities to capture it in the best way possible within the setting.Having said hello to everyone and looked at the light the first thing I tend to do is get those 'texture' shots in the bag that are expected but also make a nice start to the story. Shoot the wedding dress, the shoes, bridal jewellery, flowers (if they are there yet), personal good luck cards/tokens, anything special or personal to the day that is around – these can be uninspiring 'weddingy' things to shoot but I find if I do this first then it acts as a warm up for me to get my eye in and for people to be used to hearing the shutter going off and having me around. But I like to always be aware of what else is happening – I don't want to be doing these shots if the make up artist is about to start on the bride or mum pops in to see how everyone is and I miss a lovely moment. I'm flexible and alert (oo-er!) and keep a mental checklist of everything I want to shoot in the room that I can keep going back to.
For those of a technical disposition this is how I'm generally shooting this part of the day – 50mm 1.8 on my 5Dmk3, 16-35mm 4.0 on my Sony alpha 7II both shooting in Manual Mode.
When talking about the wedding ceremonies finally,the way I work there is a lot of waiting around because I believe that's how our Indian weddings require time and attention. I'm not hurrying people to get things done or arriving after the fact and asking people to stage what has already happened, I like to be there when it does occur, hence the waiting. If I know I have loads of time to cover the preparations I'll occasionally step out of the room to get some other texture shots – if at the bride's/mother's house then something personal to them that will mark this transition phase of the relationship (parental wedding photos with something apt reflected or good luck cards) or if it's at the venue then I might take the opportunity to photograph the ceremony room/wedding dine details.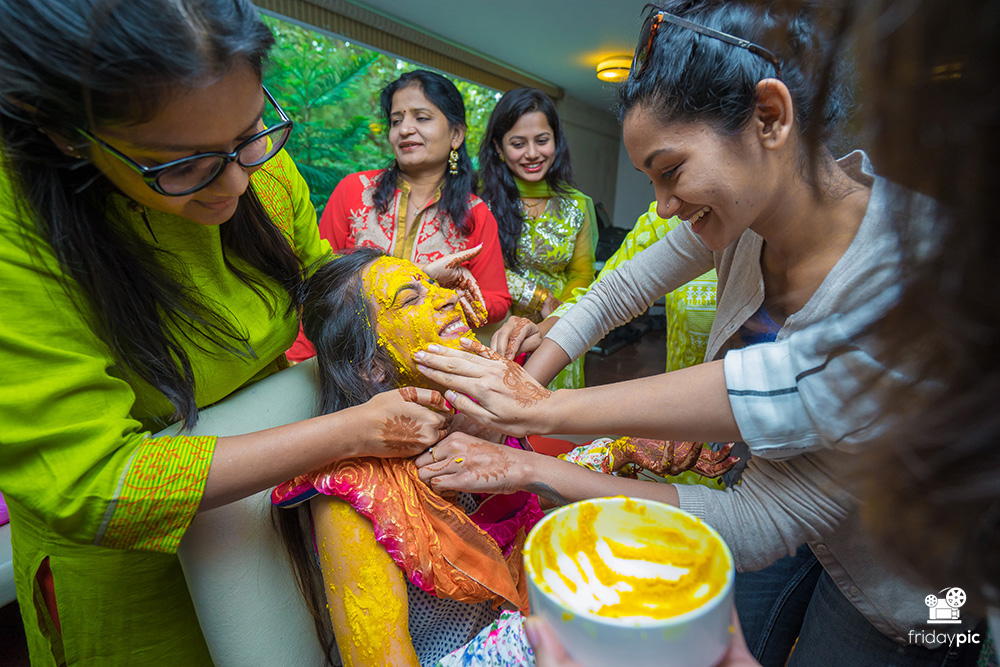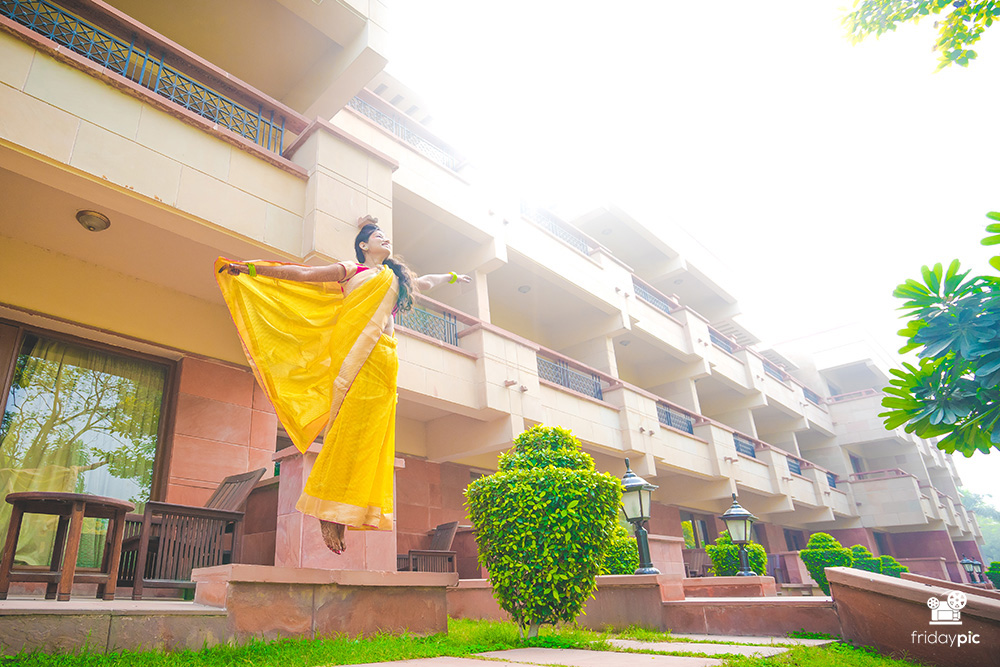 There will always be things happening – hair is teased, make-up applied or checked, bridesmaids arrive, mum arrives, flowers delivered – the list goes on and on but in a logical progression, everything is building to getting the dress on and going to the ceremony.Most of the time I'm standing and observing, waiting for those moments of activity that push the story forward and then it's a random sequence of activities from me as I move around my subject getting the story from various angles and from close and wide. This is where I'm constantly aware of the light – I love to have a good amount of natural light coming(if possible) from one direction and will ask that things take place in this light if it's necessary to move people (I used to be so hardcore as to not interfere at all but then I'd just be there cursing to myself that there was this beautiful light and no-one was in it!). If the room is dual aspect and you have light flooding from two directions .Preparation shots fall into a couple of categories for me: detail and scene-setting. I love to get the finer detail of what is going on: dresses being fastened, hair teased, make-up applied but also the situation in general: How busy is the room?, Who is around?, How many things are happening at the same time?, What's the scene that the bride will remember? Are there any moments when people walk in and see the bride for the first time?(When parents walk in and see their daughter for the first time on her wedding day emotions run really high and there are only a few moments to capture this – I step back so as not to be part of it but capture the scene in a wide and with some close ups.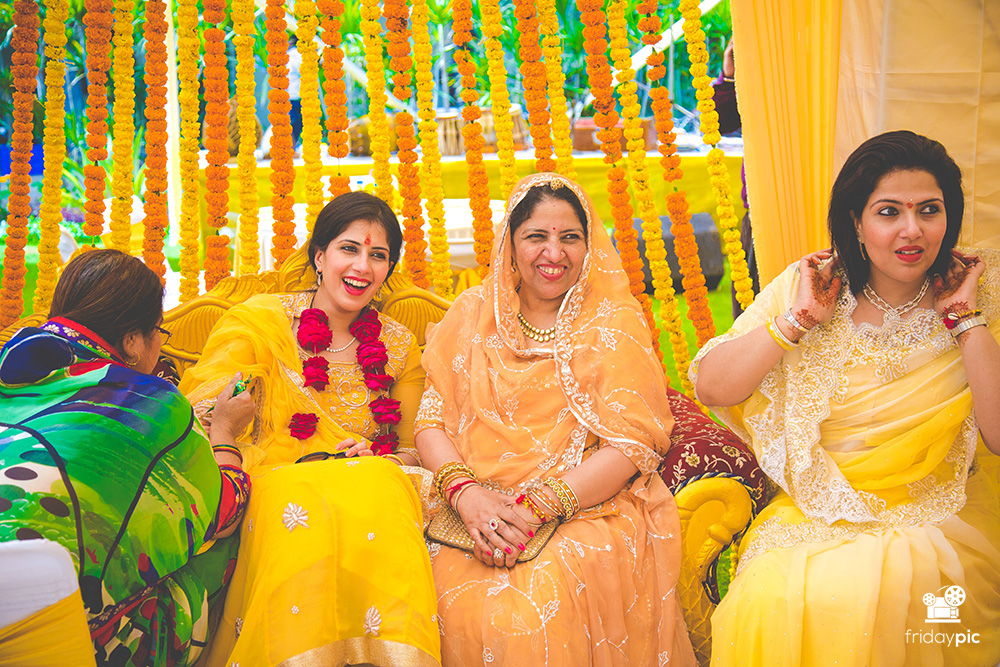 I always arrange with my brides when they are getting into the dress so I can get the details of this happening – quite often it's tense, joyful, difficult, exciting but never dull and it creates a natural end to the preparation phase. If there is time after the dress is on I might see if I can take a quick portrait of the bride (in that nice directional light) as this is the freshest and most perfect she will look all day and it's often an opportunity to get a nice portrait that you can show her in the back of the camera so she knows how fantastic she looks.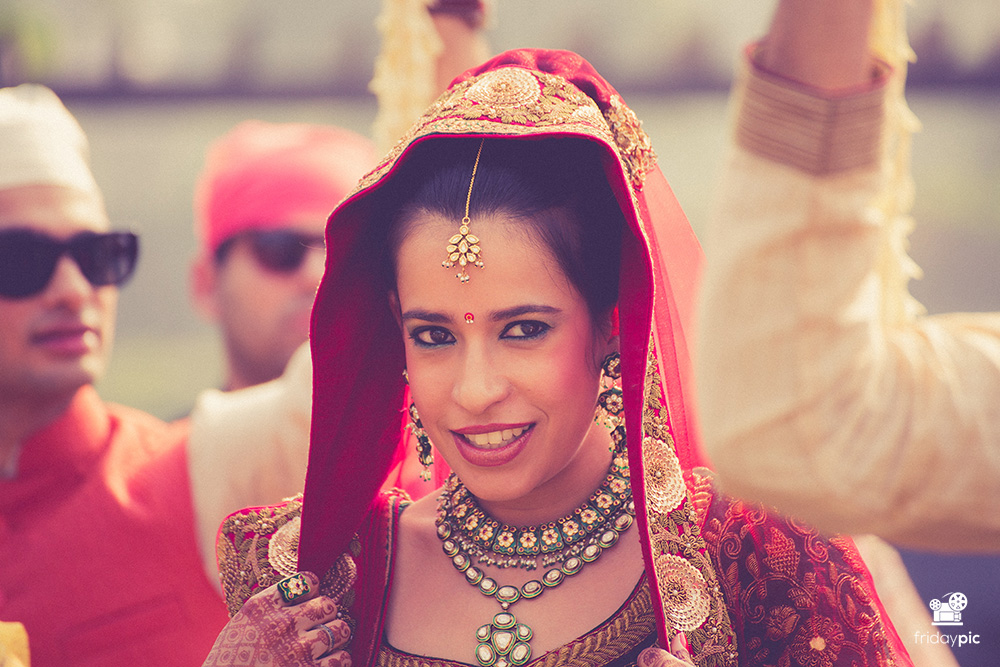 Next time I want to look at the groom and everything I might try to capture about him before the ceremony (normally you'll find him in the bar).!!!!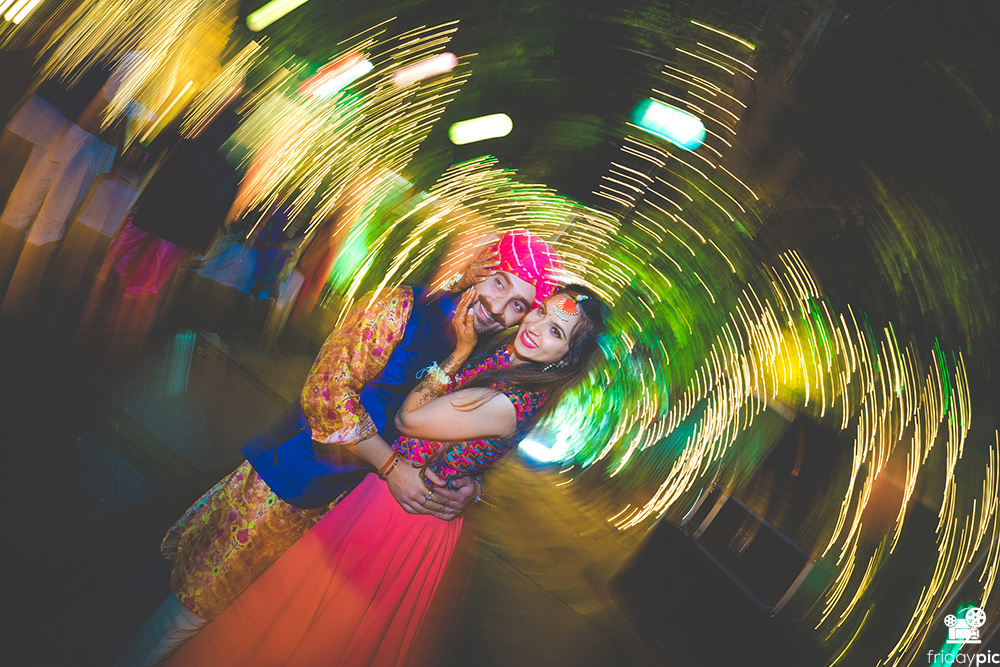 And this is how our shoot comes to an end saying CHEERS with all the best wishes for our couple!!!
 contact me For Candid Wedding Photography